Discover the Ultimate Gaming Laptop of 2023: Performance Meets Portability
The world of gaming laptops is constantly evolving, with manufacturers pushing the envelope to provide gamers with the best possible experience. With so many options available, it's not always easy to know which laptop is the best choice for your gaming needs. That's why we've put together this comprehensive guide to help you find the perfect gaming laptop in 2023. In this post, we'll discuss the most important features to look for in a gaming laptop, compare popular models on the market, and ultimately provide you with our top recommendation. Let's dive in!
Part 1: Key Technical Specifications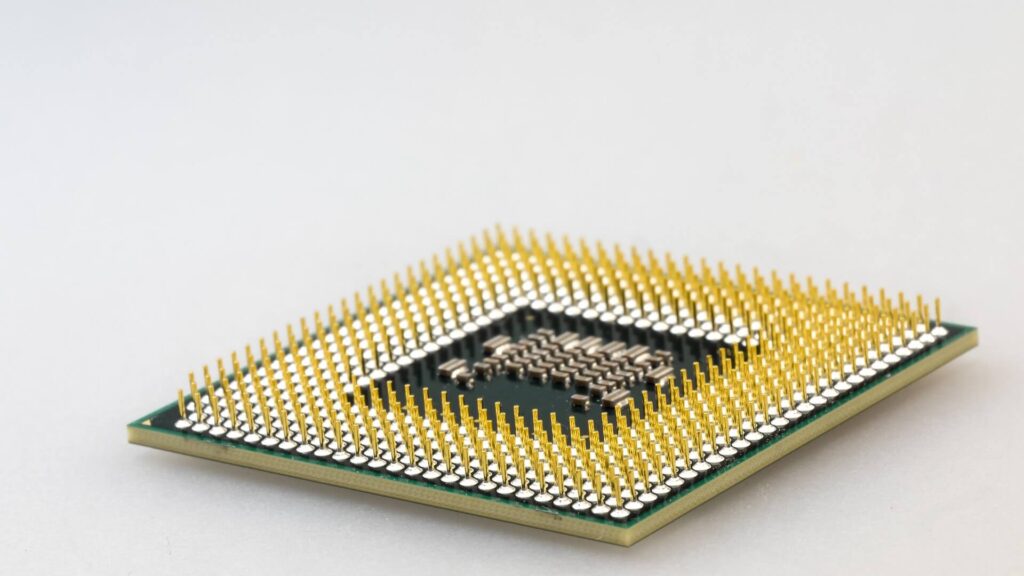 Processor: The processor, also known as the CPU, is the heart of any gaming laptop. It's responsible for executing instructions and performing calculations, which is crucial for running games smoothly. In 2023, the top contenders for gaming laptop processors are the Intel Core i9-12900HK and the AMD Ryzen 9 6900HX. Both of these processors offer exceptional performance, but we recommend the Intel Core i9-12900HK for its slightly better gaming performance.
GPU: The GPU (Graphics Processing Unit) is responsible for rendering graphics and is arguably the most important component of a gaming laptop. The two main players in the GPU market are NVIDIA and AMD. For our recommendation, we're going to suggest the NVIDIA GeForce RTX 3080 Ti Laptop GPU. This powerful GPU offers impressive gaming performance, real-time ray tracing, and AI-enhanced graphics.
RAM: RAM (Random Access Memory) is essential for a smooth gaming experience. It stores the data that your processor needs to access quickly, allowing for faster performance. We recommend a minimum of 16GB of RAM for gaming, but if you want to future-proof your laptop, 32GB is a better choice.
Storage: Storage is another important factor to consider. The more storage you have, the more games and files you can store on your laptop. We recommend opting for a combination of SSD (Solid State Drive) and HDD (Hard Disk Drive). A 1TB SSD for your operating system and frequently used games, coupled with a 2TB HDD for additional storage, should provide ample space.
Part 2: Budget and Price Range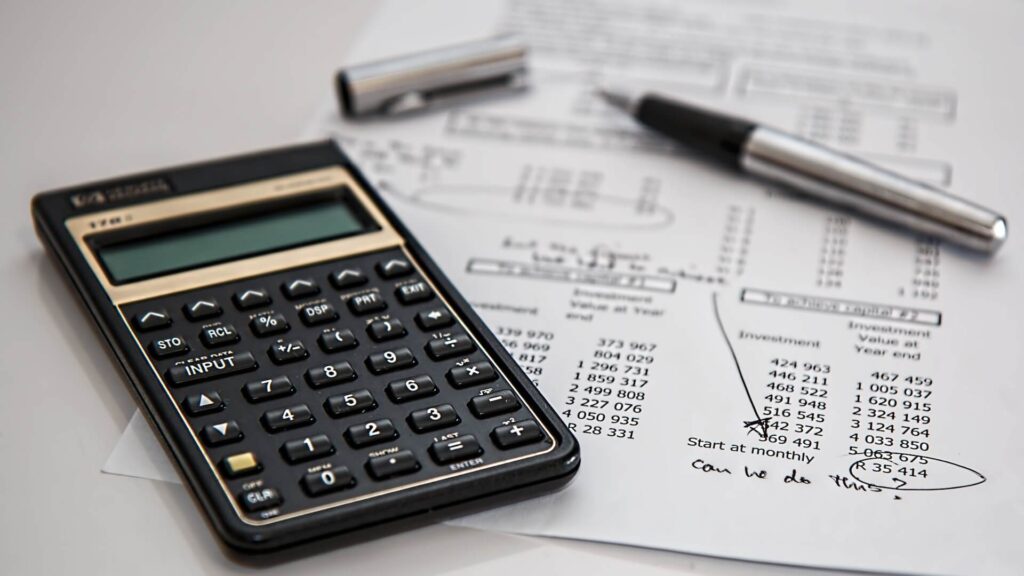 Gaming laptops can vary significantly in price, depending on the specifications and features. For the best gaming laptop in 2023, expect to spend between $2,500 and $3,500. Our recommended model, with the specifications listed above, falls within this price range.
Part 3: Design, Build Quality, and Portability
When choosing a gaming laptop, it's important to consider the design and build quality. A well-built laptop will not only look great but also withstand the test of time. Our top pick, the Alienware X17 R2, offers a sleek and modern design with a durable build. Its magnesium alloy chassis provides both strength and lightness, making it easier to carry around.
Portability is also a crucial factor for gamers on the go. The Alienware X17 R2 weighs in at 7.1 lbs (3.2 kg) and has a thickness of 0.9 inches (22.9mm), making it relatively portable for a powerful gaming laptop.
Part 4: Comparisons with Other Popular Gaming Laptops
To provide context, let's compare the Alienware X17 R2 with other popular gaming laptops on the market, such as the ASUS ROG Zephyrus S17 and the MSI GE76 Raider.
Alienware X17 R2: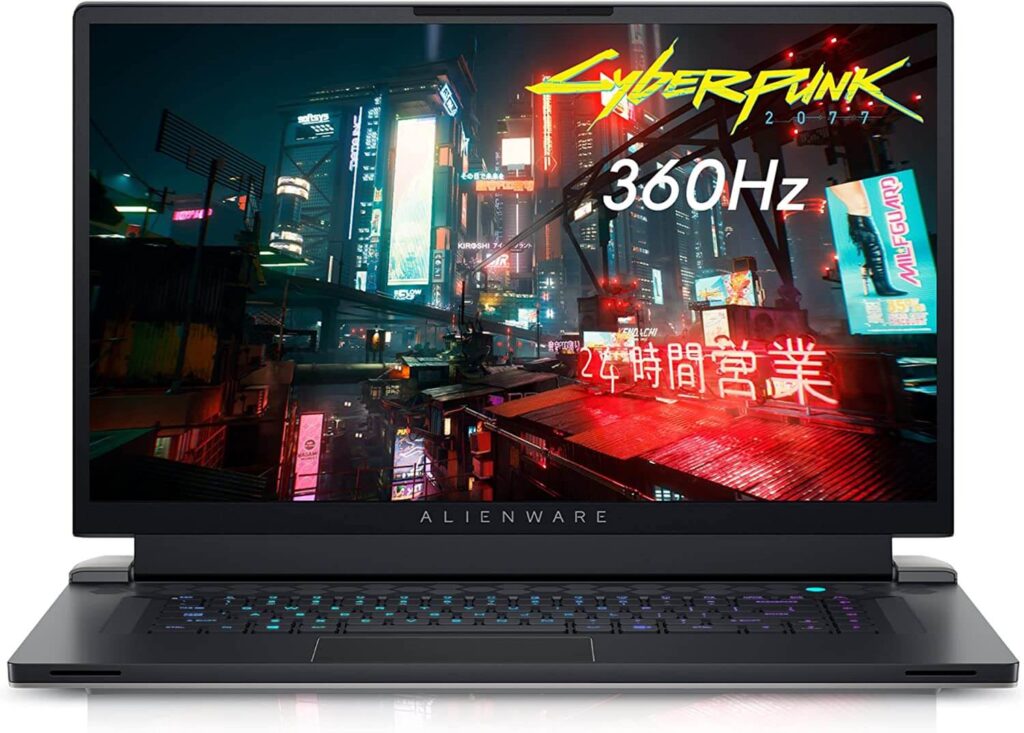 CPU: Intel Core i9-12900HK
GPU: NVIDIA GeForce RTX 3080 Ti Laptop GPU
RAM: 32GB
Storage:
1TB SSD + 2TB HDD
Price: $3,200
Design: Sleek, modern, and durable magnesium alloy chassis
Weight & Thickness: 7.1 lbs (3.2 kg) and 0.9 inches (22.9mm)
ASUS ROG Zephyrus S17: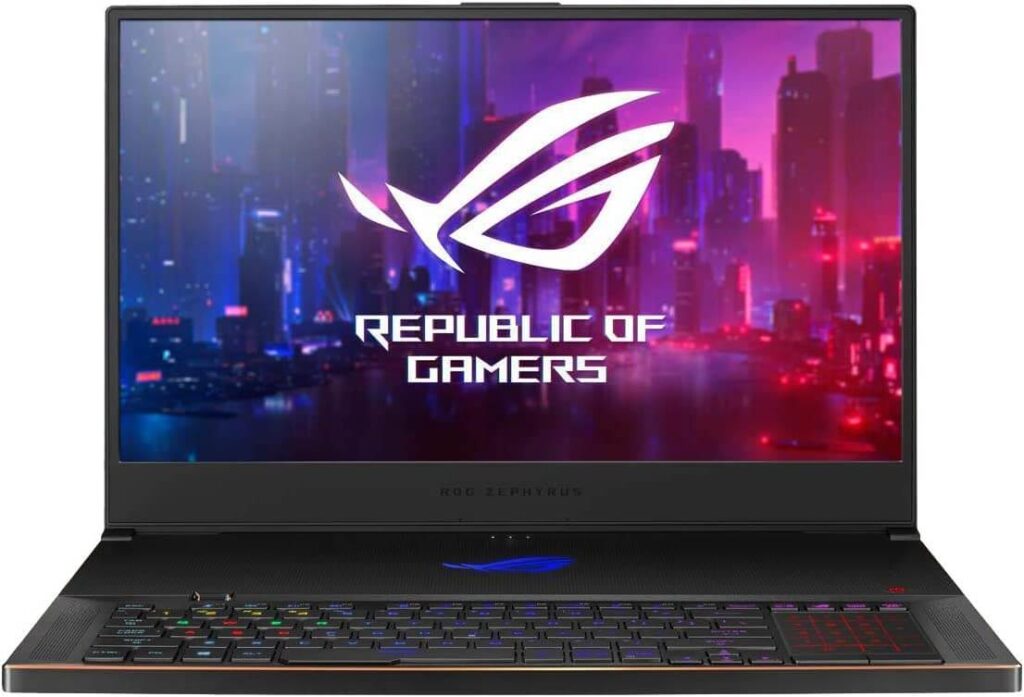 CPU: Intel Core i9-12900HK
GPU: NVIDIA GeForce RTX 3080 Laptop GPU
RAM: 32GB
Storage: 1TB SSD
Price: $2,900
Design: Slim, and elegant, with a unique lifting hinge design
Weight & Thickness: 6.1 lbs (2.8 kg) and 0.8 inches (20.3mm)
MSI GE76 Raider: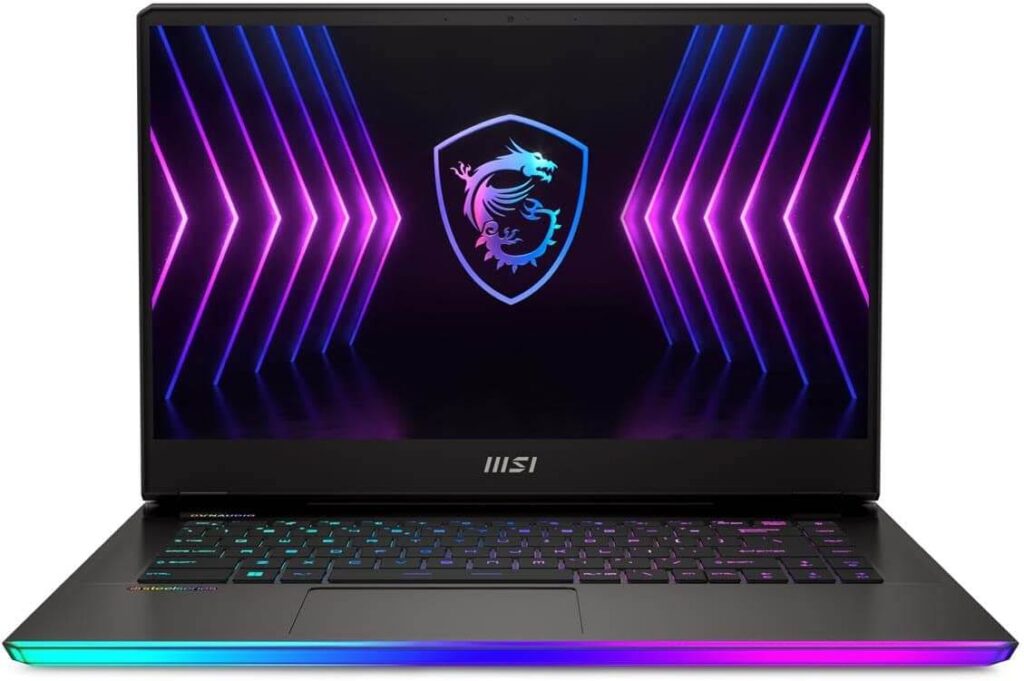 CPU: Intel Core i9-12900HK
GPU: NVIDIA GeForce RTX 3080 Laptop GPU
RAM: 32GB
Storage: 1TB SSD + 1TB HDD
Price: $2,800
Design: Aggressive, with customizable RGB lighting
Weight & Thickness: 6.4 lbs (2.9 kg) and 1.1 inches (27.9mm)
While all three laptops offer impressive performance, the Alienware X17 R2 stands out with its RTX 3080 Ti GPU and larger storage capacity. Additionally, its build quality and design are top-notch, making it our top choice.
Part 5: Battery Life and Cooling System Performance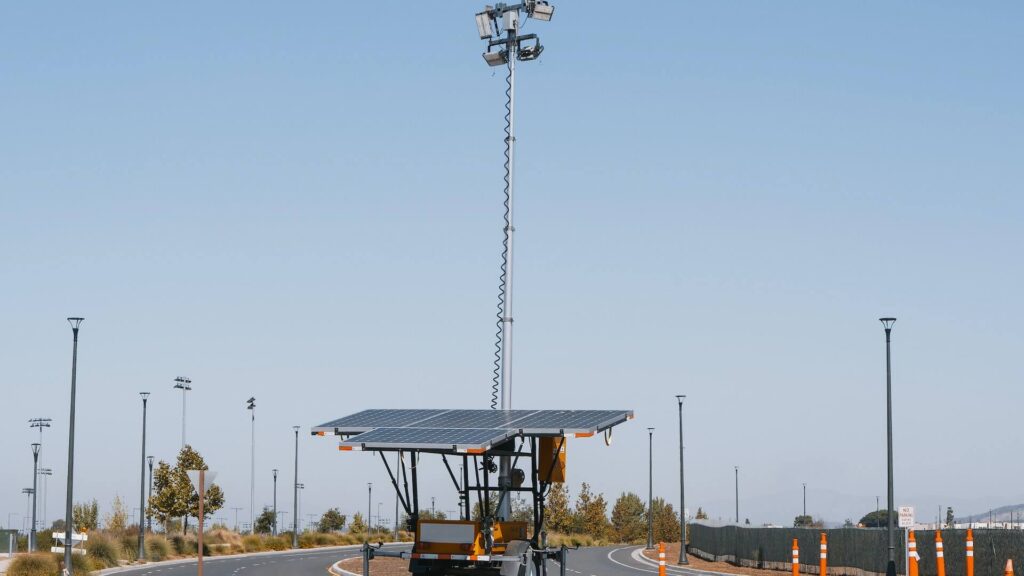 Battery life is always a concern when it comes to gamhttps://101reviews.info/top-5-budget-laptops-high-performance-and-affordability-unveiled/ing laptops, as powerful components can consume a lot of power. The Alienware X17 R2 boasts a 99.9Wh battery, which should provide around 4-6 hours of mixed-use and up to 2 hours of gaming on a single charge. While it's not the longest-lasting battery, it's reasonable for a high-performance gaming laptop.
Cooling is crucial for maintaining optimal performance and preventing overheating. The Alienware X17 R2 features an advanced cooling system called Cryo-Tech, which utilizes vapor chamber technology, multiple heat pipes, and high-performance fans to keep the laptop cool under heavy loads. This ensures consistent performance, even during long gaming sessions.
After evaluating various gaming laptops on the market, we believe that the Alienware X17 R2 is the best gaming laptop available in 2023. With its powerful Intel Core i9-12900HK processor, NVIDIA GeForce RTX 3080 Ti Laptop GPU, ample RAM and storage, sleek design, and efficient cooling system, it offers a top-notch gaming experience.
While it may not be the most budget-friendly option, it's an investment in cutting-edge technology and gaming performance that will last for years to come. If you're looking for the ultimate gaming laptop, the Alienware X17 R2 is the clear winner.